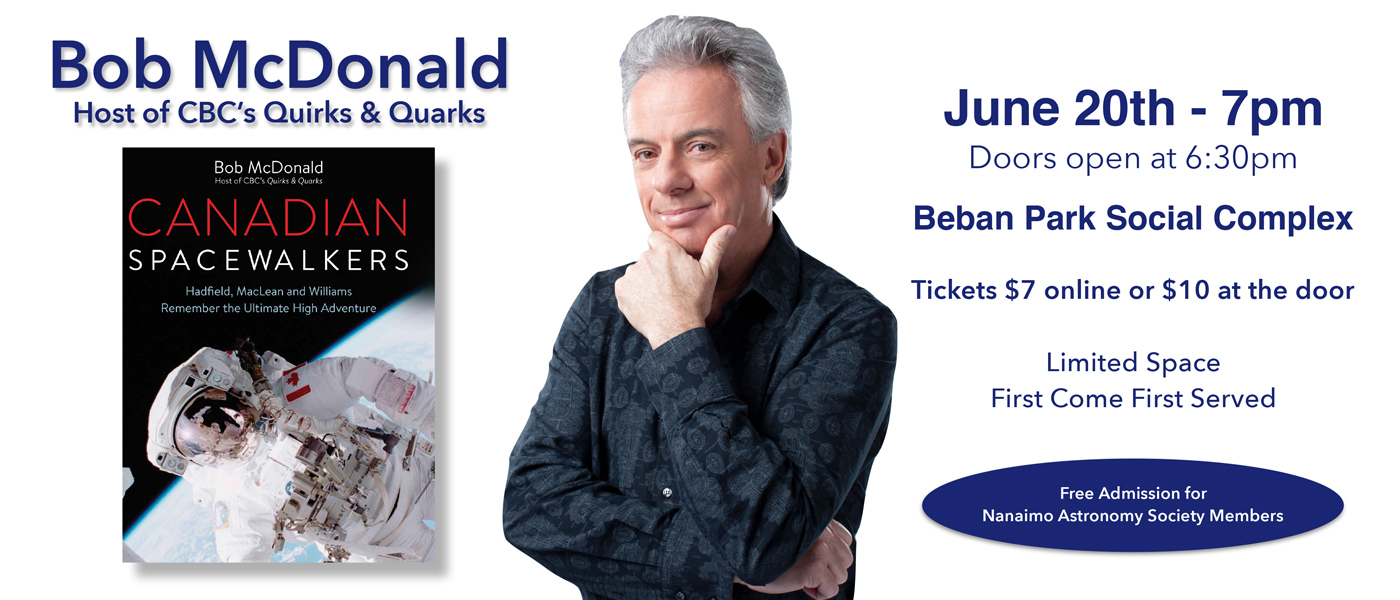 Bob McDonald – Live!
The Nanaimo Astronomy Society is pleased to present a very special event!
Bob McDonald, the host of CBC Radio's popular program Quirks & Quarks, will be appearing live at our June meeting.
Bob will talk about his journey in becoming a science journalist, and recount his exciting interviews with Canada's three space-walking astronauts:
Chris Hadfield
Steve MacLean
Dave Williams
Admission is free for Nanaimo Astronomy Society members but you must email info@nanaimoastronomy.com to reserve a seat for this event.
A limited number of tickets are available for purchase by the general public for $7 online, or $10 at the door.
If you are purchasing a ticket, we strongly recommend you purchase online now, as space is very limited for this event and we predict it will sell out.

Once you have purchased your ticket please print your receipt to use for admission.