The Nanaimo Astronomy Society is a gathering of like-minded folk who meet monthly to enjoy their favorite avocation, All things Astronomically related! We have a mix of amateur astronomers, retired Professional Astronomers, and folks who just enjoy discussing all things Space/Astronomy related.
We are located in Nanaimo on Vancouver Island, British Columbia, Canada. Anyone with an interest in space/astronomy is welcome to attend our meetings.
We encourage folks to become paid members of our Non-profit Society. Our member benefits are great value for money. You can join here.
We meet monthly, usually on the 4th Thursday of each month (but can change depending on special events).
Our meetings are open to anyone, and are friendly and informal. We aim to have a main speaker each month presenting on an interesting topic, at a high level aimed for everyone from the pro-astronomer to the laymen. The speakers are usually current Professional Astronomers or club members.
Public Meeting details
When  : 7-9pm 4th Thursday of each month, year round.
Where : Beban Pk Social complex rooms 1/2 (Location can change for special events)
Cost    : Free for members. Non-members can attend once for free, and will then be encouraged to join.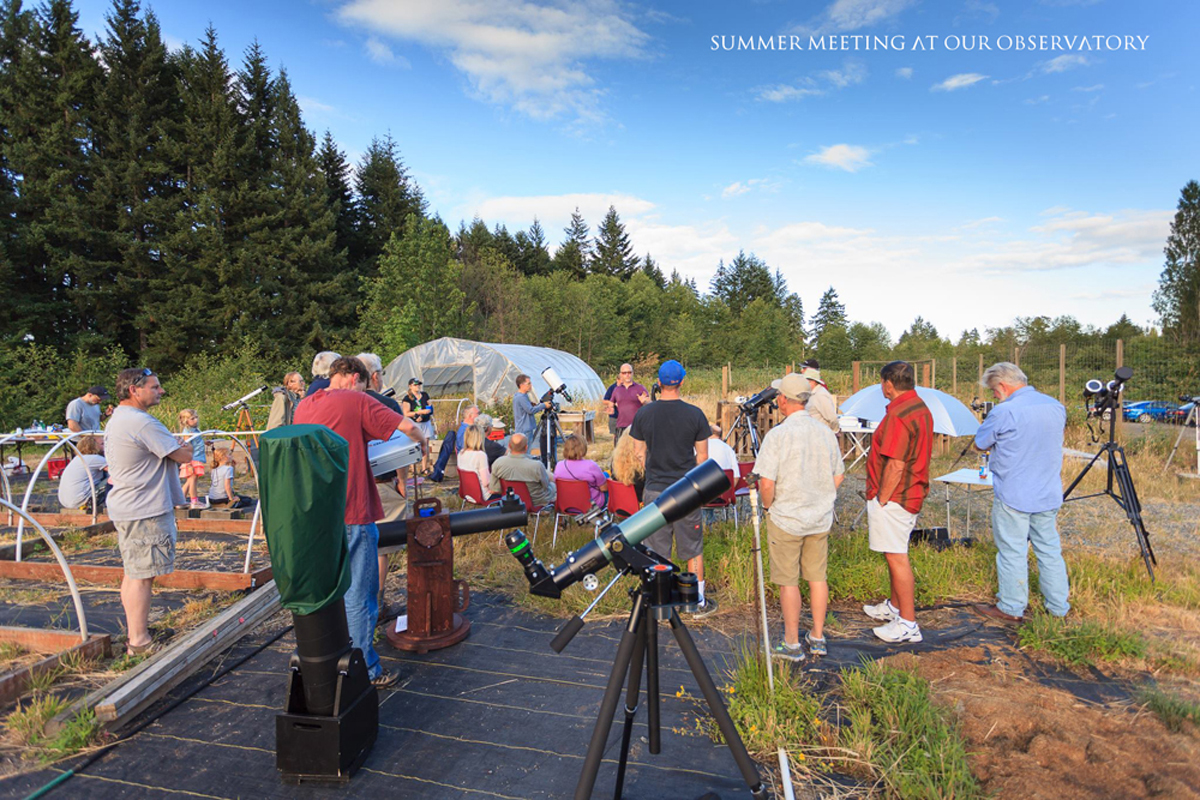 Our activities include observing sessions, telescope making, digital sky imaging, learning sessions about astronomy and space exploration as well as public demonstrations and outreach.
Some examples of past speaker subjects :-
The HIggs Boson, what is it and why does it matter
Why did Pluto get demoted as a Planet.
The History of Comets.
The Biggest telescope in the world, ALMA, Chile.
ExoPlanets and our Solar system is Weird!
Killer Rocks from space!
Alien life on other worlds.