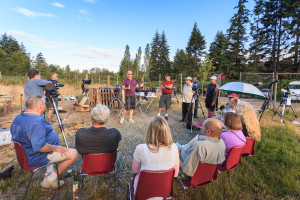 So time for our Annual Outdoor get together at our Observatory site.
Our Observatory is at the GR Paine Horticulture Centre, 2324 E Wellington Rd, Nanaimo.
It's a Pot luck so please bring some nibbles. We will have a few telescopes on display for folks to ask questions about.
If you have a telescope please feel free to bring it along to show off !
We will also be handing out free Safe viewing solar glasses for the big eclipse occuring on the 21th August.
Also if we can arrange for someone to supervise, we will also be staying late to view the Perseid Meteor shower which peaks that evening.
Pot Luck/Show & Tell/Perseid Meteor viewing